Lead Pastor John Ramos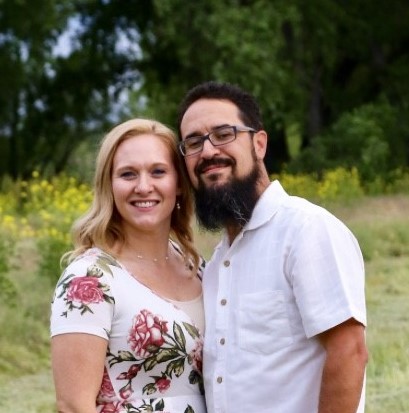 I am excited you have taken the time to check out Kingman First SBC, I pray this will be the first step in a very adventurous and joyful journey with Christ. To tell you a little about myself, I enjoy studying and researching the Old Testament, Ancient Near Eastern cultures and First-Century Judaisms (yes plural). I appreciate how history, culture and context provide the framework to read scripture with a better understanding of the original audience and appreciate the authors' original intention when the letters/books were written. I hope to transfer this excitement to others because "a text without a context is a pretext to make the Bible say whatever you want it to say." (Ben Witherington III).
My wife, Rachel, and I have been married since 2001 and we have 3 great kids—Josiah, Olivia and Noah. We have a growing hobby farm of animals that includes 2 bunnies (King T'Challa and Nakia—Marvel shoutout), Ellie the hedgehog, Mila the cat, Bella Jane and Buster James are our dogs. If you would like to know more about me and my redemption story, please follow this link http://tinyurl.com/k5cfno7.
I pray that our lives will intersect, and we can grow in the grace and knowledge of our Lord and Savior Jesus Christ together. Remember, Christ followers are called to live out the hands, feet, mouthpiece of Jesus and shine bright the Gospel anywhere and everywhere God places us.


Administrative/Worship Pastor Richard Felton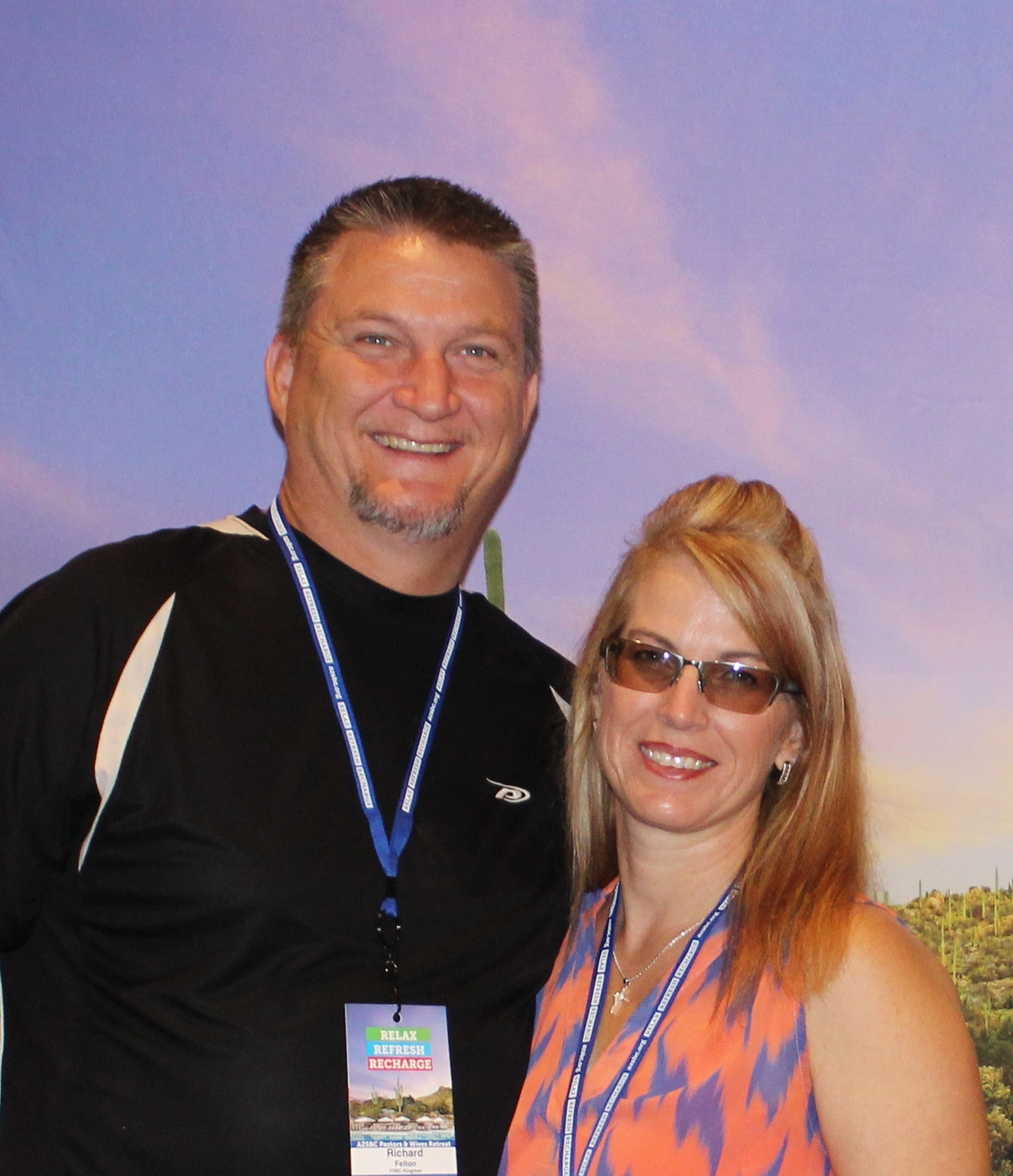 My name is Richard Felton, and I have been a part of the Kingman First family since May 2016. I was ordained on April 30th 2017 and am very excited to see what God has in store for me and my family..
I come to FSBC Kingman with my wife of over 30 years and my 5 sons, 3 of which are still living at home. I have been a youth pastor for over 10 years as well as being a public educator in the junior high and high school setting for 10 years. During that time I taught PE as well as coaching football, baseball and basketball. Needless to say team activities are my strong suit, so if you are a youth in this group you better be ready to have some FUN!!!
My education includes an Associates degree from Southwestern Oregon Community College, a Bachelors of Science from Oregon State University, and a Master of Arts from Pacific University.


Youth Pastor Derek Kregler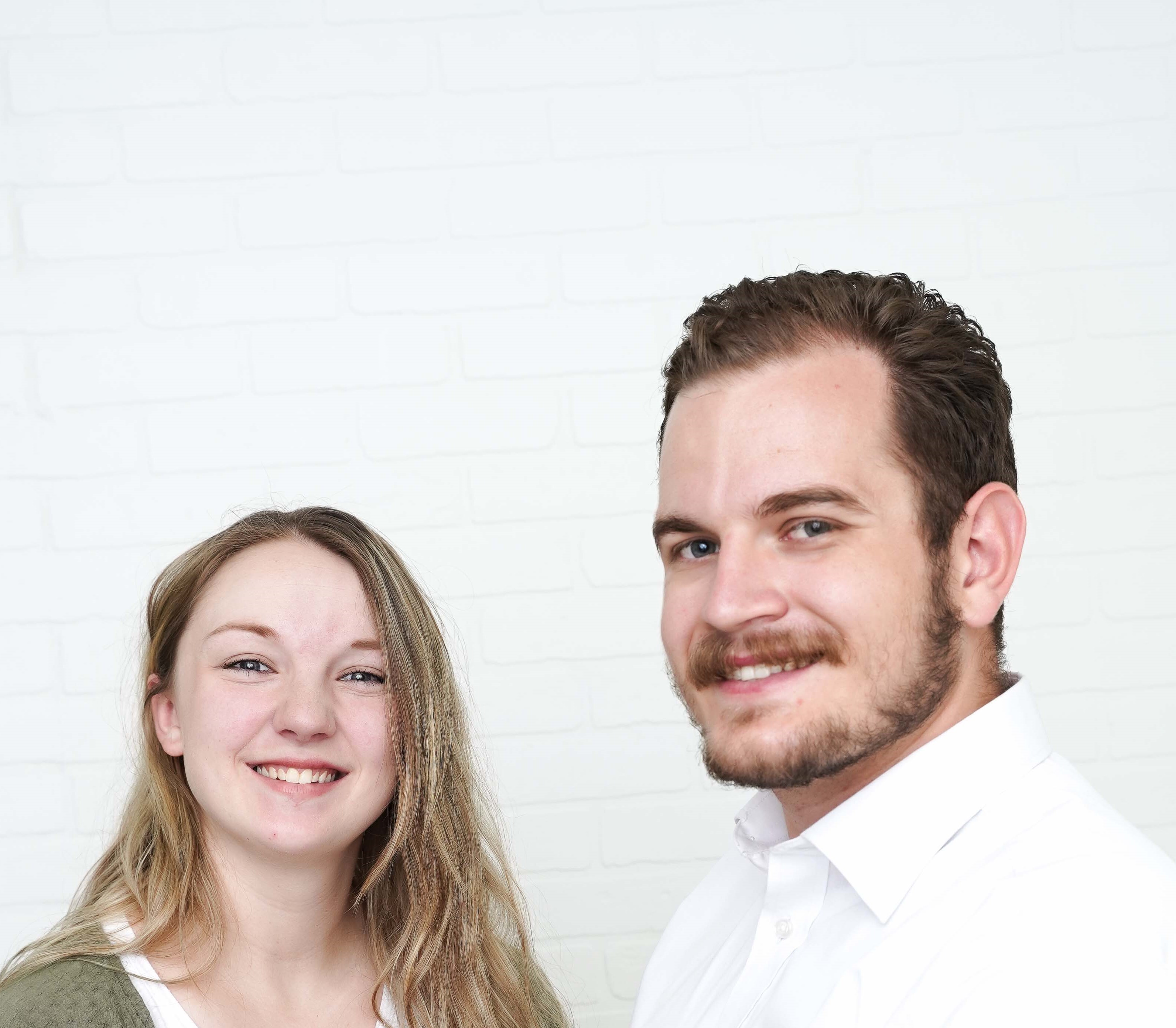 My name is Derek Kregler and I am very excited to get the chance to work with the youth at Kingman First SBC. Working with youth has been something that I have enjoyed since the age of 19 as a volunteer and I am so excited to be able to serve in a full-time ministry position.
My wife Danielle and I recently welcomed a new son into our small family of 2 humans and 2 dogs, the dogs are Duke and Zoey, I am excited to help my family grow spiritually as I serve in this position as well as oversee the spiritual atmosphere of my home. I am also currently working towards my Bachelors in Christian Studies and look forward to finishing that in December.
Contact The Staff
Contact any member of the pastoral staff by email, or you can call the church ministry assistant and she will put you in touch at 928-753-3238
Emails:
Lead Pastor John Ramos: john@kingmanforchrist.com
Associate Pastor Richard Felton: richard@kingmanforchrist.com
Youth Pastor Derek Kregler: derek@kingmanforchrist.com
Ministry Assistant Alexandra (Lexi) Sheldon: office@kingmanforchrist.com
First Southern Baptist Church Kingman
3120 Hualapai Mountain Road
Kingman, AZ 86401